By giving all of your teachers Chromebooks for the Summer, they will spend all of their free time developing lessons and attending education based webinars.
If that is what you expect this post to be about, you are going to be disappointed.
Now, I'm sure that's not what your were thinking.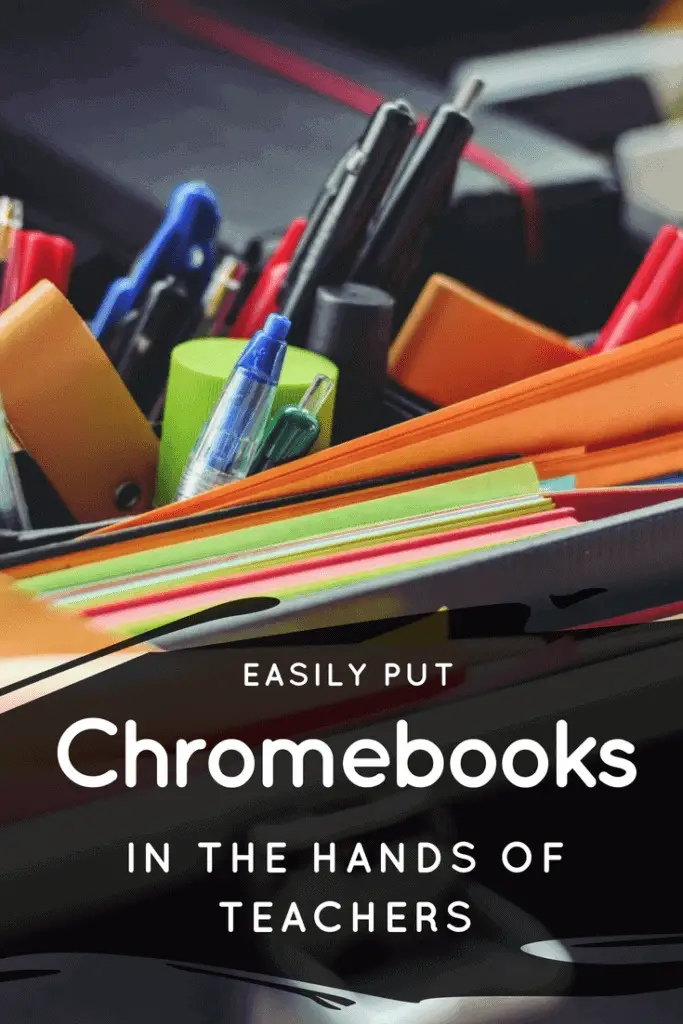 Though, honestly, I think many teachers would do both of those things part of the time.
Allowing your teachers to use a Chromebook over the Summer can be beneficial to the teachers, the Chromebooks, and your students.
Let's look at a few reasons.
Chromebooks Like to be Used
Maybe "like" isn't the right word, but there are benefits to having your Chromebooks used during the Summer rather than just sitting in a cart, desk, or on a shelf.
For one, since Chromebooks automatically download updates in the background while they are on, you will not have to update as many when you prepare for school to start back for next school year. Also, letting the batteries completely discharge in your Chromebooks can lead to problems when you try to charge them up for next school year.
Right now you might be thinking about sending each teacher home with thirty Chromebooks. They may appreciate having one, but thirty is probably a bit much.
The good news is I haven written a post on how to make sure your batteries are working at their best next school year called Tips for Summer Chromebook Storage & Battery Care. Check it out for tips on how to protect the batteries in the Chromebooks you will be storing.
Learn By Using
Many classrooms are 1:1 now or have classroom sets of Chromebooks available. I've never had a teacher or student tell me "This Chromebook thing is just too difficult" or "I couldn't figure out how to use it." However, many of us still learn best by having hands-on experience.
If the first time a teacher interacts with a Chromebook is when her students are using it in the classroom, that just adds another something to take his or her focus. He or she needs to teach their lesson, while keeping their students engaged, while keeping an eye on time, while making sure IEP requirements are met, while focusing on core content, while, While, WHILE…
Teacher, you absolutely amaze me!
So, back to Chromebooks. By allowing teachers to use a Chromebook during the Summer they can become more familiar with it.
I'm not talking about only using it for educational stuff either. I'd remove any blocks you might have. Perhaps even the restriction of only logging in with a school account.
If they want to look at Facebook, let them look at Facebook.
Twitter, no problem.
Stream Netflix and YouTube? Go for it.  It's their time!
The whole time they are doing whatever they want to do on the Chromebook they are becoming more and more comfortable with using it. So, when next school year rolls around the Chromebook is not this unknown device but rather something they are familiar and comfortable with.
1:1 For Teachers
Do your teachers need Chromebooks during the school year? I don't know.
I am one of the biggest Chromebook supports you'll meet and I can't tell you if your teachers need year-round Chromebooks. In fact, you could meet with a room full of teachers who haven't used a Chromebook on a daily basis and they couldn't tell you either. You would probably hear reasons, but are the reasons they give really the case?
Why? Well think about it this way.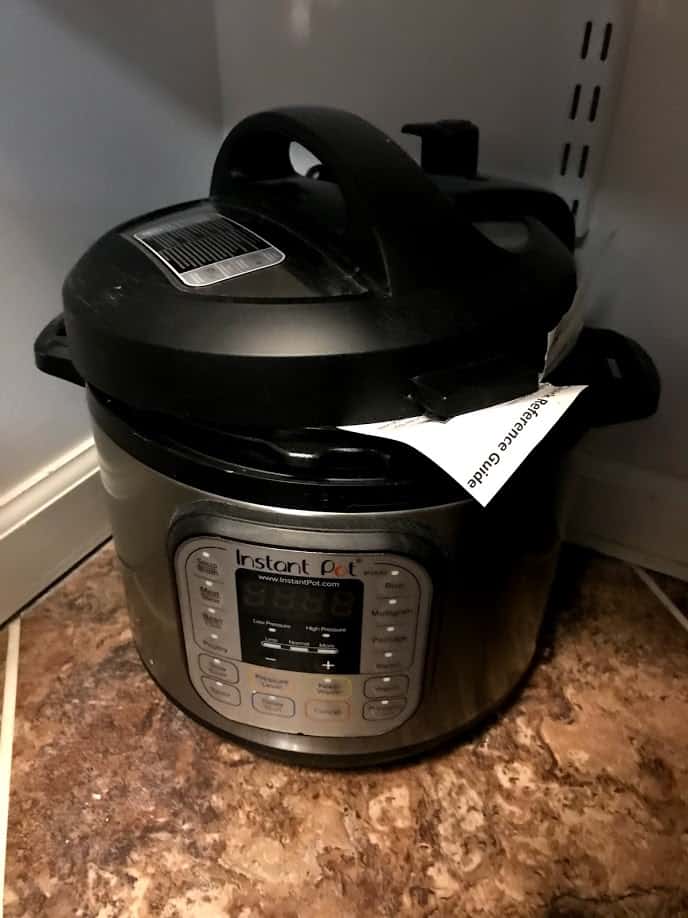 For Christmas last year we got an Instant Pot. Why? Because everyone was getting an Instant Pot. In fact, it became hard to find an Instant Pot. So weren't we lucky we got our Instant Pot when we did.
Why did we want an Instant Pot? Well, to cook things. What were we going to cook? Um…. How often do we use our Instant Pot? Well, use, is such a strong word.
I'm sure the Instant Pot is amazing for a lot of people and they use it all of the time. We may even become like those people. However, getting an Instant Pot didn't make us use it. Maybe what we cook can't be done in an Instant Pot. I don't know.
Truthfully my wife is an amazing cook! I on the other hand can barely cook a peanut butter and jelly sandwich.
My point is, teachers need to try out a Chromebook before they know whether or not having one would be beneficial and you just so happen to have a bunch of Chromebooks available for two months or more.
I do believe if teachers are expected to use Chromebooks with their students, they need to have time to use them outside of instructional time with students.
Do you think if you provided your teachers with a Chromebook for the Summer and then met with your teachers in the Fall, they would have ideas about whether or not a 1:1 teacher program would be beneficial? I think so.
Moving Forward
So if you have a bunch of Chromebooks that are going to sit around for the Summer you might think about sending some home with teachers. Maybe they will still sit around, I don't know. The odds of use are better. Perhaps only a few teachers will take you up on the offer this year, but that number may increase next year. Time will tell.
What do you think? Let me know in the comments below.
Thanks for reading and sharing!