You are likely familiar with Google Slides. It is a great program for creating presentations. However, its capabilities expand much further. 
I recently worked with a school administrator who wanted to move to use Google Workspace apps for everything. He said he made documents like newsletters using Microsoft Publisher and wondered if Google had a program like Publisher. I told him yes, Google Slides.
Google Slides may not be the first program you think about when making a newsletter. By the end of this post, you'll understand why it is not just for creating newsletters, but also for sharing, printing, updating, and saving them as well.
Let's take a look at what I mean. First, create a new Google Slides file. You can do this quickly by clicking the link below.
 slides.google.com/create

---
Change Google slides Orientation to Portrait (vertical)
By default, Google Slides has a page size of 16:9. This is great for presentations but less ideal for a newsletter. So our first step is to change the page size. You can decide if you want the page to be portrait (vertical) or landscape (horizontal).
To change the page size:
Click File
Click Page Setup
Click the drop-down next to the current slide size
Choose Custom

Change the dimensions to 8.5 x 11 for portrait or 11 x 8.5 for landscape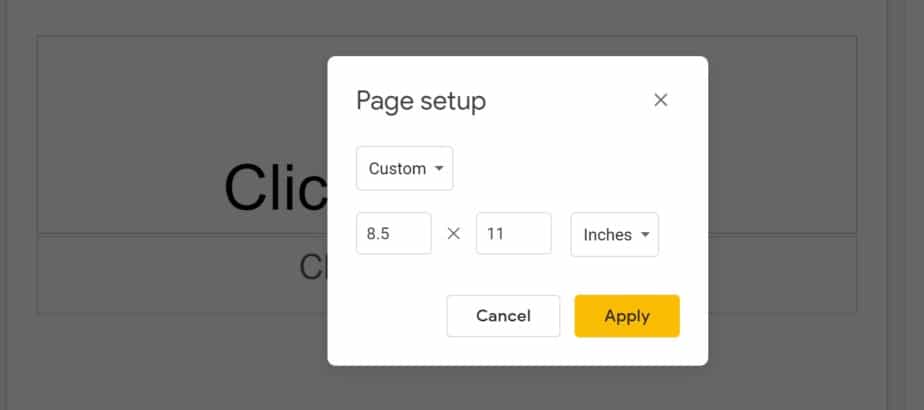 Now your slide will look like a sheet of paper. You can use the Layout button to change the text fields or use the Insert menu to add text, images, shapes, etc…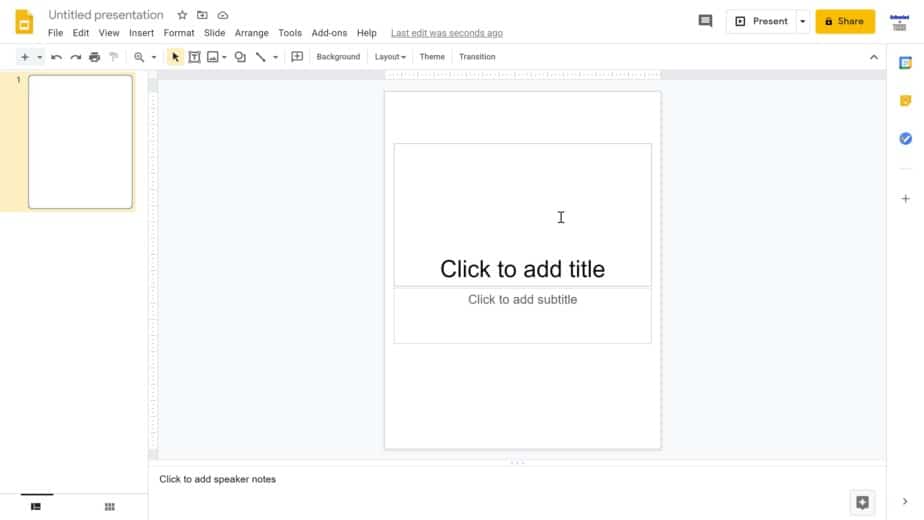 As you add new slides, think of them as pages. When you are ready to share your newsletter you have a few options.
You could share the file as-is. This would be useful if more than one person is going to work on the newsletter, but you probably don't want your readers to access the newsletter this way.
You could use the Publish to Web option in the File menu. This will give you a link you can share with your readers. The link shows the newsletter as a sideshow. Sometimes, this would be useful, but I don't think a newsletter is one of them.
My recommended option is to share it as a PDF Document.
---
How to Save a Single Google Slide as a PDF
I prefer to use one Google Slide file for all of my newsletters for a class. That way I can easily refer back to the previous newsletter to review or reuse information.
Google Slides has the ability to download your slides as a PDF. However, using this option will download all of your slides. When using one file for all of your newsletters, you would only want the PDF to include the current newsletter.
Good news, the Chrome browser makes this easy by printing to PDF.
In the example below I have created 3 slides. Each one represents a different newsletter. For this example, let's say we only want to create a PDF of the Second Newsletter.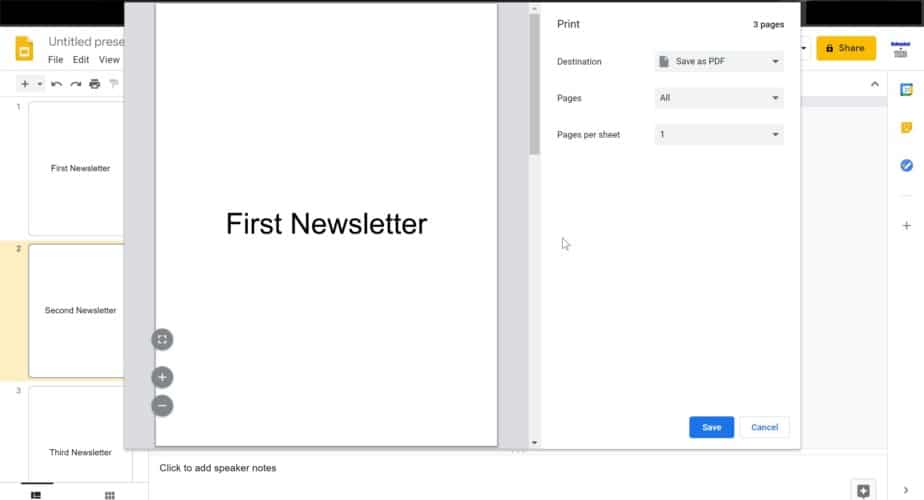 Click File > Print
Change the Destination to Save as PDF
Change Pages from all to Custom
Enter the page number you want to save to the PDF. You can also enter options like 2-3 or 1,3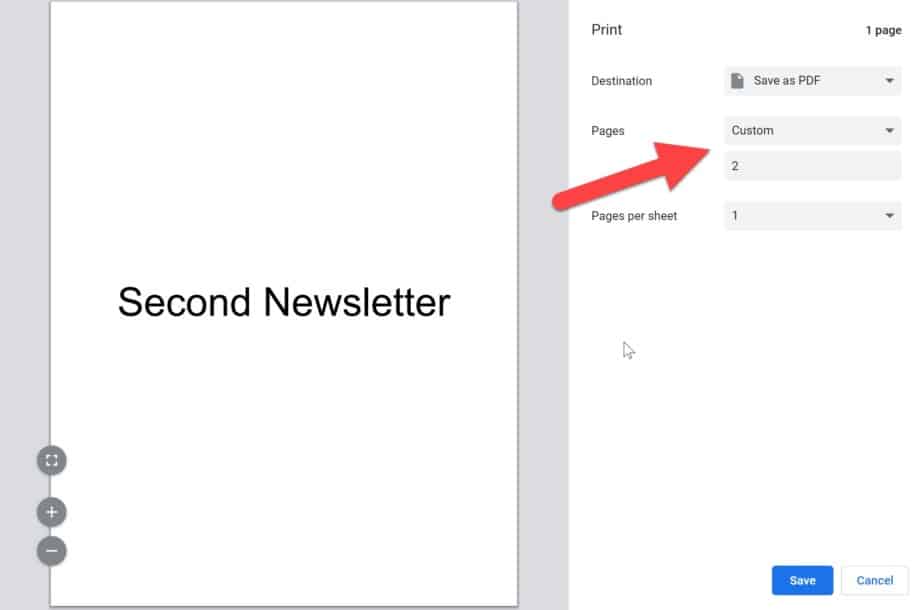 Click Save
Enter a name for the PDF such as Second Newsletter
Choose where you want to save the PDF
Click Save
You will be taken back to your Google Slides deck and you can find the PDF you saved in the location you chose.
I'm sure you are much more talented at creating an inviting newsletter than I am! Use your talents and these directions to make a great newsletter for your school or classroom.