Hi, I'm Dave Carty. In the late 90's, I was in college working on my Bachelor of Education degree and in my junior year I  worked part time in a school system's technology department. I helped them begin the process of putting computers in their classrooms. Quickly I realized this was an initiative I wanted to work on full time. After graduation I did just that.
Like most things in education, technology is always evolving. I love implementing new technologies for students and helping teachers use them to increase student learning. I also really enjoy providing professional development training as well. 
I married my college sweetheart and together we have three terrific kids; two daughters and a son. My son is non-verbal and was diagnosed with level 3 autism in 2014 when he was two years old.  Most of my posts are related to technology, but I have designated a part of my blog to sharing the ups, downs, and learning experiences we have had with autism. I found similar blogs very helpful when my son was diagnosed and hope to pay it forward.
Currently I am a network administrator, Google Certified Trainer, and Certified G Suite Administrator for Kentucky's second largest public school district. I have been majorly involved in the district's planning and development of using of G Suite and Chromebooks since its inception. I have taught numerous classes to staff on G Suite features as well as managing users and Chromebooks using the Google Admin Console.
During my 14 years with the district, I have worked with and managed a wide variety of devices. I believe that when you look at capabilities, reliability, and ease of management, Chromebooks provide the best experience for staff and students. I was honored to be the 2016 recipient of KySTE's Outstanding Technical Support Award.
My blog used to be called Cartyville, but I've changed it to Schooled in Tech to better coincide with what I write about. I hope you find the information in my posts useful. Feel free to share anything you find interesting. All I ask is that you also share my my site URL too. There are share buttons on every post.
I love having the opportunity to help schools integrate technology to increasing student learning. The use of technology in education is always evolving, and students have more opportunities to learn and places to virtually go, than ever before. I can't wait to see what comes next!

Where You Can Find Me
Twitter: @davecarty
Pinterest: schooledintech
Featured Online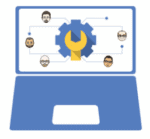 The GSFE Admins Podcast (G Suite for Education)
A Podcast by and for GSFE Admins
The guys mentioned my How to Remove User Profiles from Chromebooks in episode 22. If your a G Suite domain admin you really need to subscribe to this podcast. They typically record a monthly episode and always provide great info.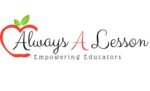 Always A Lesson – By Gretchen Schultek Bridgers
Empowering Educators

Gretchen is a general education teacher of 8 years, and Teacher of the Year runner-up two years in a row. She began episode 162: Integrate Technology the RIGHT Way to her podcast sharing a tweet I sent out about the purpose of technology in education.
Here's a link to our privacy-policy.