I often have Chromebooks sent to me for repair with a black or blank screen issue. Some users report the Chromebook will not turn on. Others report the Chromebook is frozen or locked up.
Indeed, when you pressed the power button you could tell that the screen was getting power, but you just saw a black screen and nothing else.
The good news is this is often an easy fix.
The Chromebook needs a forced reboot. You can restart a Chromebook with the keyboard.
Force A Chromebook To Restart
On the Chromebook keyboard press the Power button and the Reload button at the same time. Some flip style Chromebooks have the power button located on the side of the Chromebook.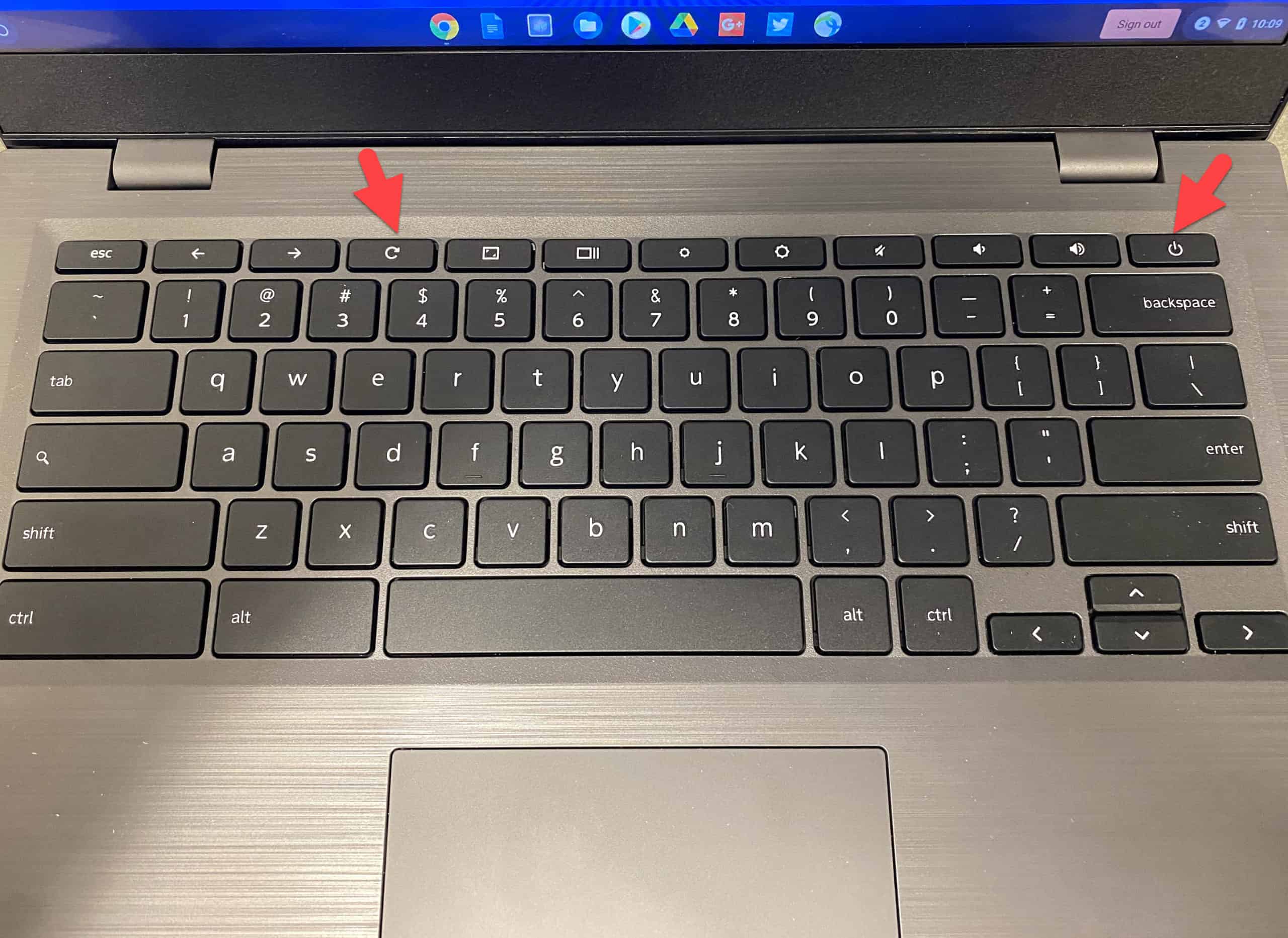 This forces the Chromebook to turn off and then back on. Remember the old PC reset buttons? 
It trick  is also useful if your Chromebook "freezes" or stops responding. It's a fast way to reboot your Chromebook.
If this trick didn't work for you, don't worry! I have some other troubleshooting tricks for you to try in my Quick and Easy Chromebook Troubleshooting Tips to Fix Common Issues post.
Thanks for reading and sharing!