Google Forms are great for collecting information. You can allow submissions to be anonymous or you can capture the Google account email address of the user by having them log in to the Google Form.
You can use a Google form for:
Signup sheets
Voting
Exit slips
Class quizzes
Feedback
The list goes on.
There are times when you want to control who can fill out your form and when they can do it.
For example, if you may want to have your students fill out a Google Form as a quiz, but you want students to take the quiz in class, not before.
If you are using a program like Google Classroom, you could schedule a time for the quiz to be sent to your students. However, that isn't a solution for everyone.
Another option is to control filling out the Google Form using a simple password or passcode.
---
Create Google Form
The first step to setting up a password is to create your Google Form. You can also add a password to an existing Google Form.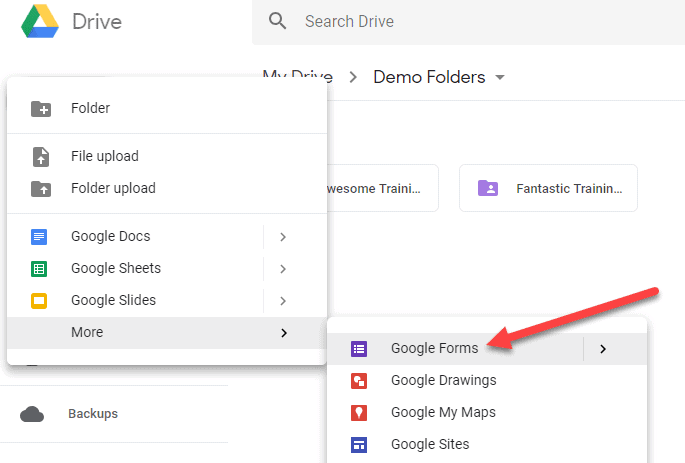 Below I have created a simple two-question form as an example.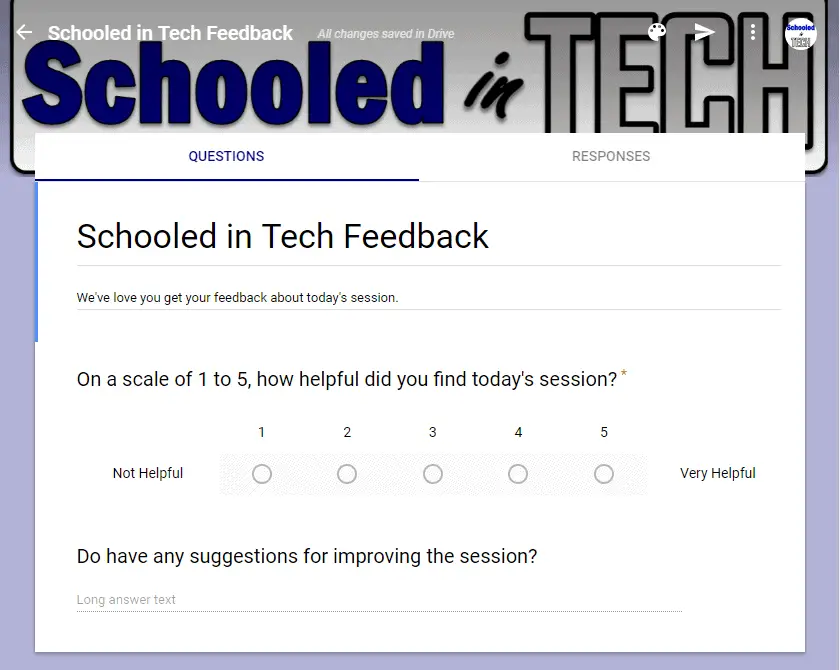 ---
Insert a New Section into Your Google Form
We need to add a new section to the Google Form. If you've never done this, find the image that looks like an equal sign (see image below.)
The new section will be added above the existing section. Our Title will show up in section 1 and our questions will be moved to section 2. Also, note that below section 1 it says After section 1 Continue to next section. This means once the password is entered correctly, show the questions.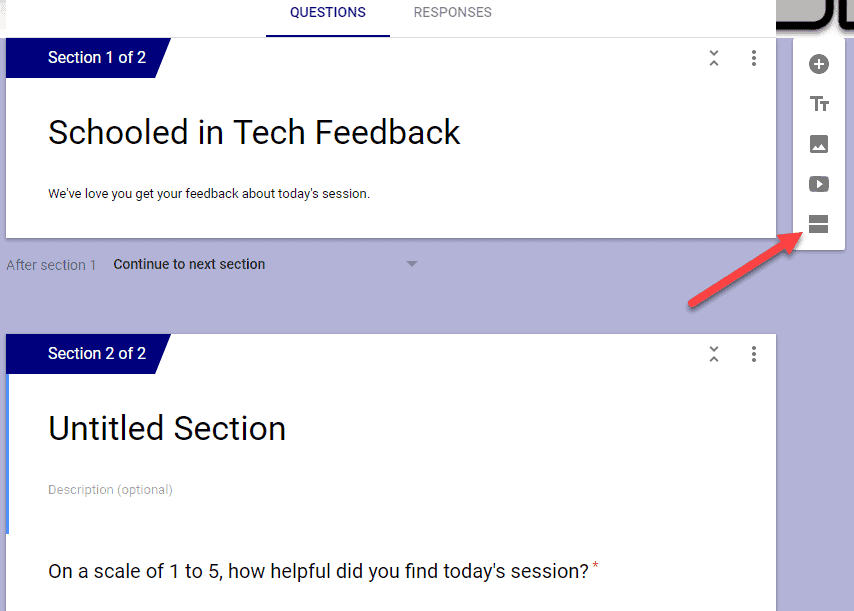 Add a Password to Your Google Form
Next, we need to add a question to section 1.
Click on the + next to Session 1 and a new question box will appear. On the Question line type Enter Password To Continue. Notice that the Question Type automatically changed to Short answer. It's like Google knows what we are trying to do.

Toggle the Required slide on.
At this point, we are requiring the user to enter something into the short answer box before moving on, but they can enter anything.
---
Restrict Access to Your Google Form
Now, let's set the passcode or password.
Click the 3 dots next to Required.
Click Response validation

4 fields will show up below the short answer question box.
From left to right:
Set the first field to Text
Set the second field to Contains
Set the third field to your password. In this example I used Special. The password will be case-sensitive.
In the fourth field, enter whatever text you want to be shown to the user if they enter the incorrect password. I chose Password incorrect. Are you supposed to be in this form right now?

That's it! We have now set up a password for our form.
---
Test The Form
Let's test it out
At the top of the screen click on the picture of an eye.

The form will open in a new tab and look the same as it will for the users.
Click in the password field and enter something other than the correct password.
See what happens?
The text you entered in the error field is displayed to the user and they cannot click Next.
Now enter the correct password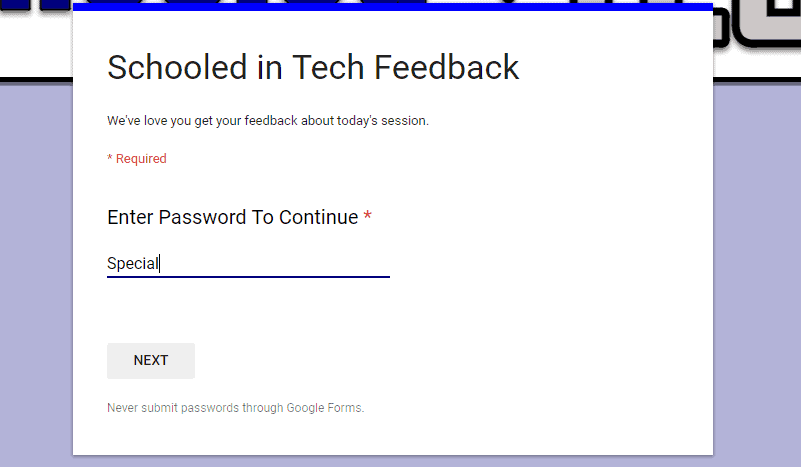 The form accepts the text without giving an error and the user can click Next which will take them to the form questions.
One more step and your form is ready to go.
Click Send and either enter email addresses or get a link to your published form that you can post and share.
---
Is This Really Secure?
I'd call it "secure enough." If no one knows the password then no one can get into it. If you use the same form for all of your classes, you may want to change the password between classes to avoid students sharing it and accessing the form early.
If you were doing a presentation you could provide the link in your shared Google Slides deck or other documentation and not tell the users the password until a specific time. It could even be provided via email if you were not going to be face to face.
If you use Google Classroom to send out the form to users anyone absent would get the form too. However, since they don't know the password they can't fill it out outside of class. This could be important if the form is a quiz.
---
Google Form
Data Validation
Besides learning how to set up a password you were also introduced to the basics of using Data Validation in a form. It is very powerful. You can make multiple sections in a quiz and have the user sent to specific sections based on their responses in the previous section.
Maybe a student gets a question in a quiz wrong. Instead of moving to the next question, you could have them redirected to a different section to answer two more similar questions. This way you can determine if they do not know the material or if they just made a mistake.